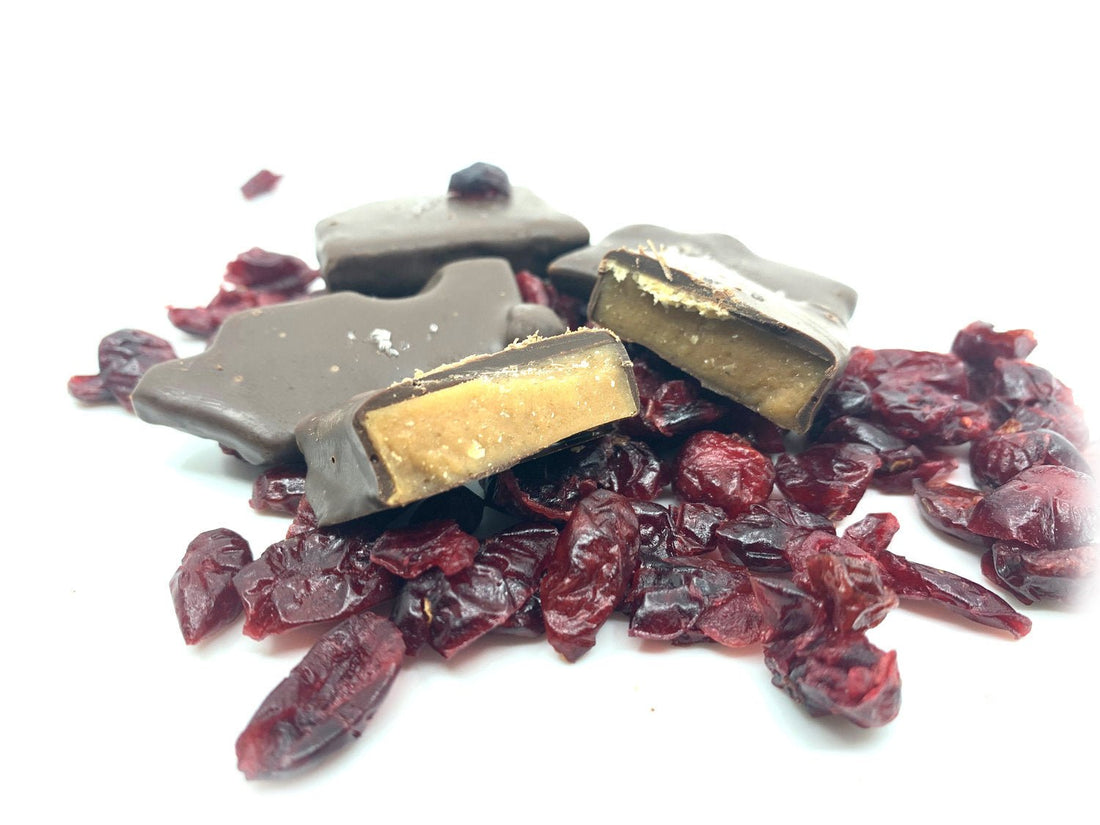 Just for the Holidays! This tasty mix has all the seasonal flavors you love!
McCall's Classic
Where it all started. Grandmother McCall's classic toffee recipe is blended with California slivered almonds, coated in our favorite milk chocolate and dusted with the Georgia pecans.  
Cran-Orange Passion
Tart and energizing. Our family toffee recipe mixed with dried New England cranberries and California orange oil, all covered in a layer of dark chocolate. A sprinkle of sea salt heightens the flavors in this favorite blend. 
Lemon Paradise
Crisp and refreshing. Toffee with a gentle lemon twist and blended with roasted Hawaiian macadamia nuts. Finished with a layer of 31% cocoa butter white chocolate. A top seller.
Peppermint Pistachio Crunch
A festive mix of chopped pistachios and peppermint, coated in the creamy sweet bitterness of our favorite dark chocolate.