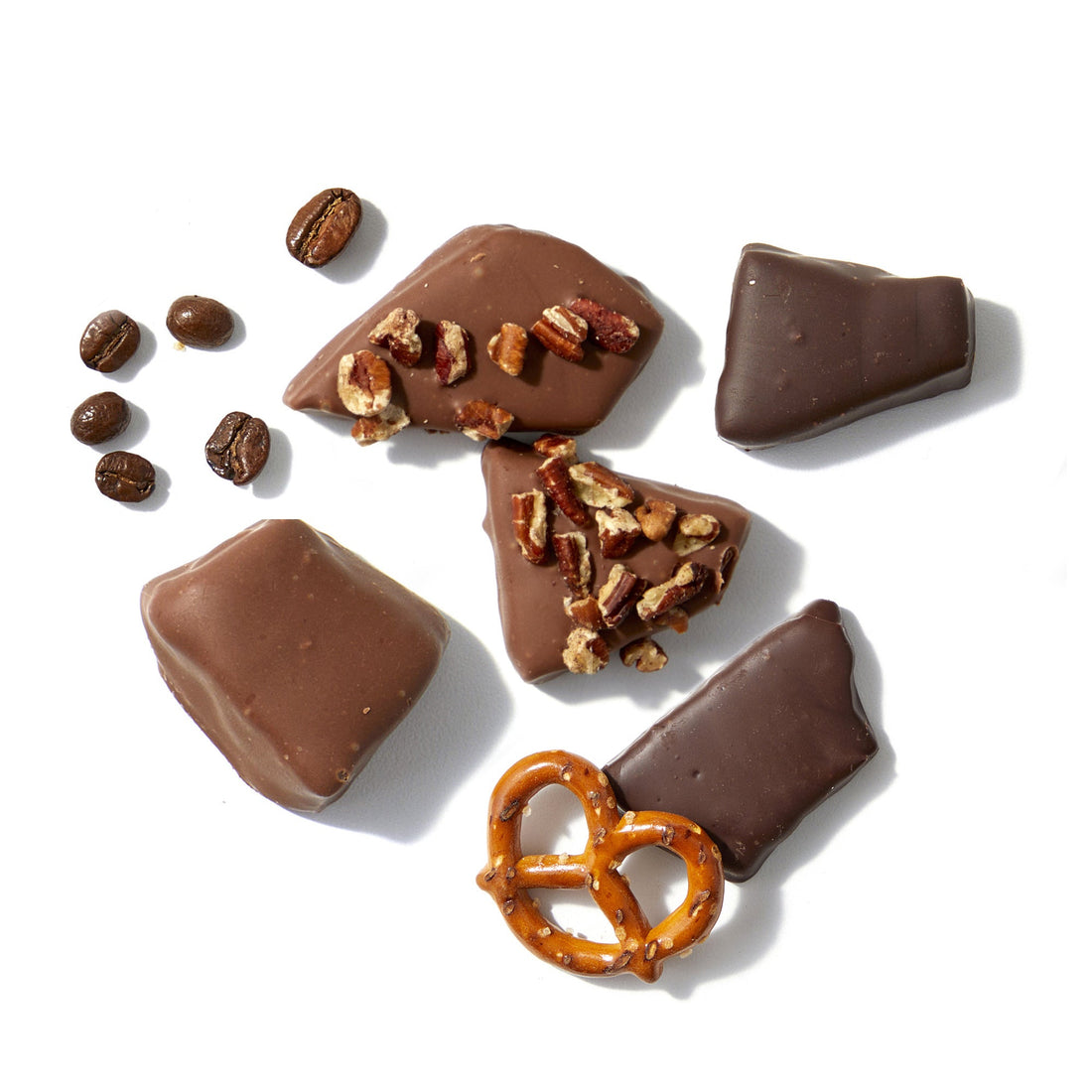 Our store has been in Lincoln Park now, for a few years, so we took our top sellers and put them in a neighborhood mix!  
McCall's Classic
Where it all started. Grandmother McCall's classic toffee recipe is blended with California slivered almonds, coated in our favorite milk chocolate and dusted with the Georgia pecans.  
Peanut Butter Chocolate 
True comfort food. Peanut butter chips blended with our family toffee recipe and coated in creamy milk chocolate. 
Pretzel & Sea Salt
Plain toffee filled with crushed pretzel and a little extra sea salt coated in our decadent dark chocolate
Espresso 
The perfect pick-me-up. Roasted espresso toffee coated in a layer of creamy dark chocolate.