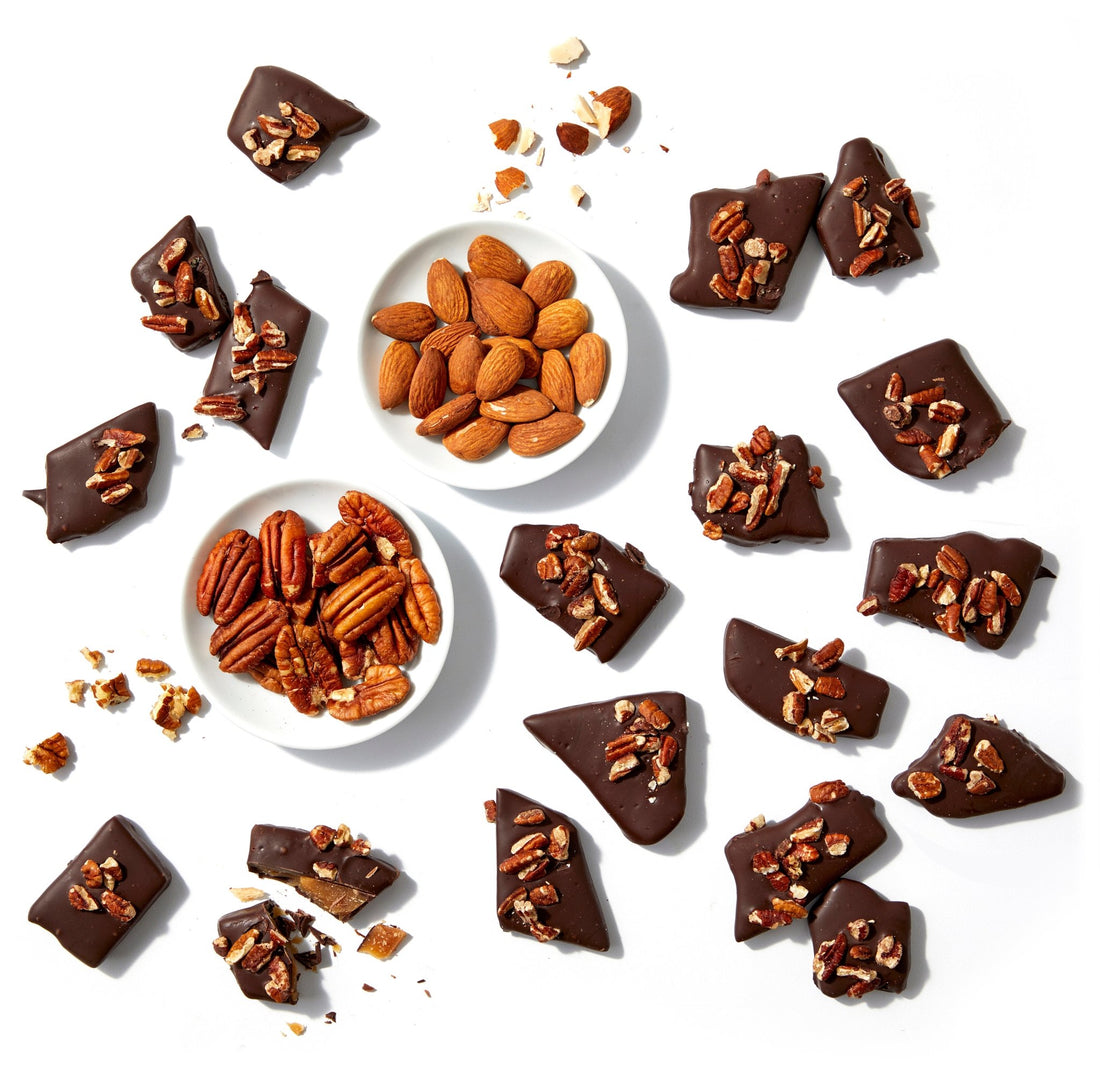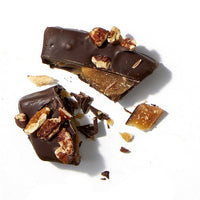 Almond Toffee with Dark Chocolate Topped with Pecans
Treat your taste buds to the perfect balance of classic and modern flavors with Grandmother McCall's classic toffee. We've blended her beloved toffee recipe with slivered California almonds and coated the whole thing in smooth Guittard dark chocolate. To top it off, we've dusted it with fragrant Georgia pecans for a hint of nutty sweetness. We think Grandma would be proud – this unique combination is sure to tantalize your senses!
At Terry's Toffee, we take pride in bringing only the highest quality products to our customers - each handcrafted batch is made by our experienced team in Highland Park. Every part of our process ensures the highest quality products including gourmet Guittard chocolate for every flavor, so you can rest assured knowing each bite will be delectably fresh and flavorful. In fact, our gourmet toffee has been awarded for its gourmet excellence! Our toffee makes the perfect gift, especially for chocolate lovers. It also makes a great gift for customers, clients, and other corporate gifting needs.
*GLUTEN FREE (all toffee made on shared equipment)
Terry's Toffee and all our products are hand-crafted in Chicago for over 20 years. Starting with a our family recipe for toffee, we are have crafted over 15 flavors and additional seasonal flavors of toffee. We still start our small-batch toffee in a copper pot to get the rich smooth texture in each batch of toffee. We then add the flavors, pour the toffee, let it set, break it into bite-sized pieces and then fully coat each pieces in smooth chocolate. Terry's Toffee has expended to include other confections such as chocolate dipped pretzels and oreos, Wacker Pop, biscotti, and more.